A gold ring with a gemstone is an unmistakable symbol of timeless elegance. These beautiful pieces of jewelry combine the rich of gold with the sparkle of a stone, and they have the power to captivate hearts and inspire admiration. Find the best gold ring with a stone, also available in silver.
Timeless & sentimental
The spectrum of gemstones that can be combined with a gold ring is extremely diverse. Each gold ring with a stone carries its own meaning and symbolism, giving these rings a personal touch.

A gold ring with a stone often holds deep symbolic meanings. It can be an expression of love, connection, an anniversary, or simply a gesture of self-love. Every time the ring is worn, it serves as a reminder of special moments.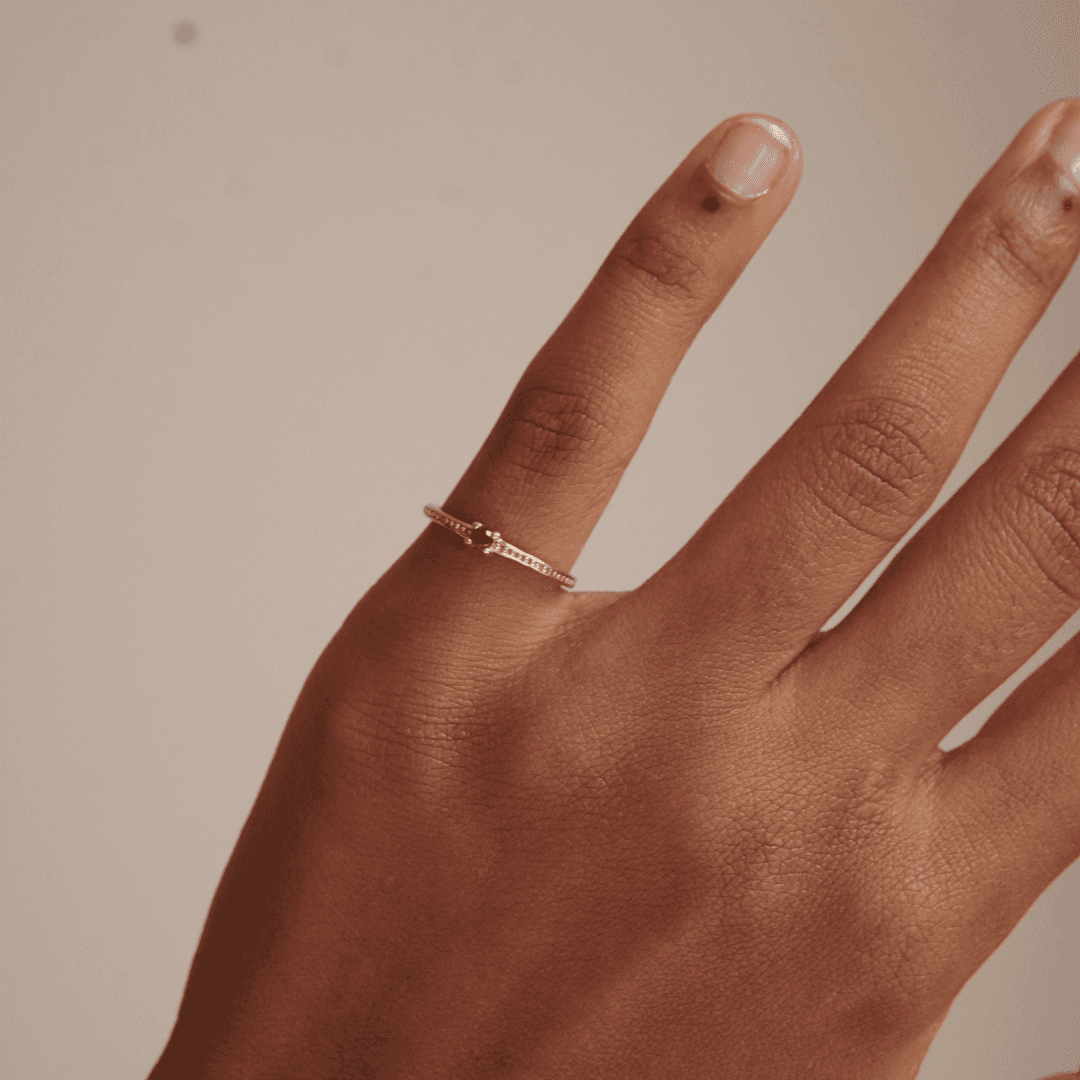 The interplay of gold and a stone results in a timeless look that never goes out of style. These rings are suitable for all occasions, from daily elegance to special celebrations.

In summary, a gold ring with a stone is a radiant symbol of timeless beauty, deep meaning, and personal style. A 14k gold ring is something cherished and admired for generations, representing an investment in lasting splendor.
Discover our online jewelry store for a collection of sustainable jewelry. From elegant gold rings to robust silver rings for men, our range includes quality pieces designed to last. Fall in love with our gold earrings and other beautiful jewelry. Opt for timeless beauty and style with the sustainable options in our online store. Enrich your jewelry collection with the most elegant and high-quality choices you can find online.