No child labor. No dangerous mining.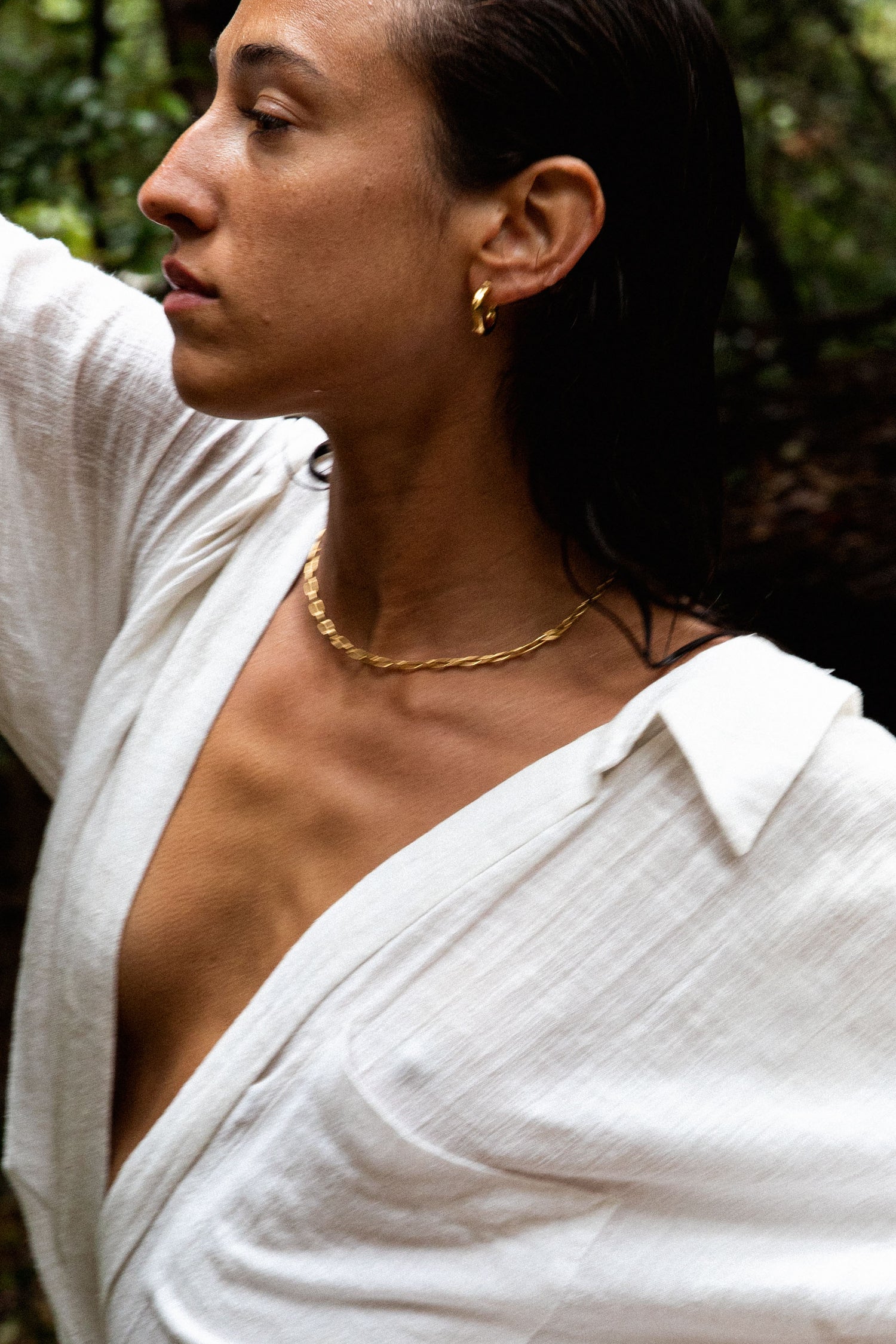 5th generation quality
The makers in Portugal are the 5th generation working in the jewelry industry with their family. You see this generational quality back in our designs.

Explore our exclusive range of gold hoop earrings, gold rings to silver rings for men are all expertly crafted from recycled sterling silver and gold. All & more only at BOUND STUDIOS.

4.7 ✻ on Google & Trust Pilot
Yael

".. Fast delivery and most importantly: the products are top quality so far. Exactly what you see in the photos."

Myra

"Wonderful jewelry, good prices, great service!"

Michaela

"Happy with my purchase, looks the same as on the website, neat and fast delivery. Worth coming back for."
Bold. Elegant. Essential.
BOUND STUDIOS is known for our high quality jewelry crafted in our Portugal atelier from 100% recycled materials. Our silver & gold jewelry is available in recycled sterling silver with rhodium plating, our triple plated gold vermeil that lasts & premium solid 14k gold. This and more with our exchange service, replating service and a bangin 2 year warranty

Experience & see the love story unfold. 
Start browsing
At Bound Studios, we're passionate about crafting elegant and sustainable jewelry, including a selection of gold earrings, silver hoop earrings, and stunning golden rings with stones. Our sustainable jewelry reflects our commitment to a greener planet.
Everybody can explore our collection of gold rings for women, silver rings for men, along with stunning silver earrings and large earrings that exude timeless charm. Our jewelry isn't just accessories; they're a testament to our dedication to sustainability and timeless over trend.